BACK
BIOGRAPHY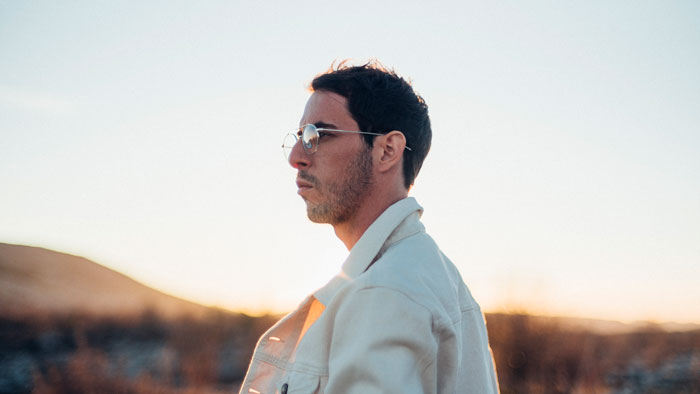 Tristan Casara, aka The Avener, isn't your typical D.J/Producer/Geek. Sure, he is a master when it comes to operating his electronic equipment, sound chips and computer assisted music softwares, but he is, first and foremost, a musician. One who from the age of five studied classical piano at the Nice conservatory of music.

His first album « The Wandering
s of the Avener » released four years ago and whose standout single « Fade out lines », a rework of a song by Phoebe Killdeer, became a worldwide hit (1,5 million copies sold all over the world), elevated him to star status on the electro scene. The awards and prizes soon came pouring in; certified double platinum in France, certified platinum and gold in over 10 countries, he was also crowned Best Electro Act at the French Music Awards in 2015….He then went on to tour the most prestigious clubs, venues and festivals around the world.

He is currently putting the finishing touches to his second album due to be released in the Fall, with the opening single "Beautiful" featuring Bipolar Sunshine scheduled for release this month. "It's a little against the grain of what we see with electronic and hip hop music these days, as I came back to the essence of music, playing around with harmonies, melodies and grooves layered on top of smart lyrics. The current urban music doesn't really speak to me, too much trash talking, too many insults, and the music sometimes seems to play second fiddle", he admits.

The Avener recorded his new album with Rick Nowels, collaborator of Lana Del Ray, Beyoncé and Madonna. What a pedigree! Tristan also worked with Lana Del Rey but also Bob Dylan, who after listening to his first album, let him know that he wouldn't be opposed to the Avener reworking a classic of his, and he did just that with « Masters of War ».

« I enhanced the production as the track was a simple guitar playing alongside his voice" explains Tristan. "I sent him a first demo-track and he told me he liked it. So I finished the track which he liked and approved by email". Dylan even set up a meeting with Tristan in L.A. but on that night the Frenchman was giving a concert on the other side of the world. Better luck next time!

Although the album's foundation was recorded between L.A., London and Switzerland, he chose to fine-tune the elements back home. His worldwide success allowed him to fulfil a childhood dream : he had a nice house built overlooking the city of Nice where he had been living ever since. There, he set up a piano inside a sixty square meter studio.

"I treated myself to all the keyboards and synths I had always dreamed of, very high-definition monitors and top quality equipment. Thanks to all of this, I can push things even further, boost things up, the texture, the energy, the warmth. I'm currently spending all my time in the studio in order to complete the album by June so that my label can prepare the release for October. I also stopped asking myself what would people like to hear or not and decided to focus on what I felt. As the technical aspect has evolved a lot, I was afraid I might find myself in a creative dead-end as robots can quickly pick up all the work and leave little room for improvisation. That's the issue with artificial intelligence, it helps to create stuff but also stifles the human side of things. There's almost no challenge left because we know a machine or a software will do the job for us". So Tristan regularly pulls the plug and sets off to automatic pilot to fly his own way. And it's those essential takes that hit home the best.